Facility Services from Baker Group
Critical to your day-to-day operations is the maintenance of your facility and critical equipment. Baker Group provides professional, preventive maintenance, operations, Facility Improvement Master Planning and 24/7/365 emergency services for your commercial, industrial, or institutional facility.
Baker Group's service delivery process is holistic and systematic. We provide practical strategies to improve comfort, extend equipment life and maximize energy efficiency. Our team works with you to define your individual service needs and develop a unique Sustainable Workplace Solutions maintenance program tailored specifically for your business. We can help you manage your facility with full-time staffing, or provide dispatched service expertise.
Our professional Service team is also capable of designing and installing new equipment or retrofitting existing equipment. Equipment failures are investigated utilizing root cause analysis to study the entire system, not just the component that has failed. This assures the best possible ROI for your repair/replacement/retrofit investment.
Choose Baker Group, to experience reduced operating costs, increased personnel productivity, improved comfort and safety, reduced equipment downtime, lower utility costs, reduced carbon footprint and a higher quality workplace environment.
Our facility maintenance and operations services include:
Comprehensive "flat fee" service contracts
Facility management & operations services
Predictive vibration and ultrasonic analysis
Infrared thermography services
Facility Improvement Master Planning
Small/Special projects contracting
Certified Energy Manager on staff
ENERGY STAR Certification
LEED EB: O+M Certification
Utility Benchmarking
Indoor air quality testing
Re-Commissioning
24 / 7/ 365 emergency service
Member Unified Group for service response anywhere in North America
To learn more about our Sustainable Workplace Solutions maintenance program, tailored to meet your facility needs, contact Dale Drent and Expect the Best.
Service Agreements

Good preventive maintenance improves comfort, reduces downtown, extends equipment life, controls utility costs, reduces long-term operating costs, and reduces your environmental footprint.

MSCA Star Certification

Baker Group is pleased to have earned the prestigious Mechanical Service Contractors of America (MSCA) STAR designation from the Mechanical Service Contractors of America.

24/7/365 Service

Your equipment doesn't always fail when it's most convenient for you. Baker Group is available any time of day to provide solutions to get your facility equipment working properly.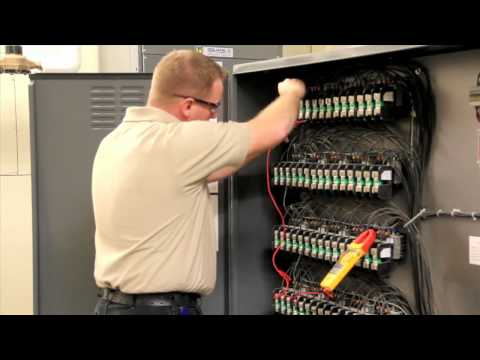 Baker Group Service: Sustainable Workplace Solutions