Electrical Business Unit Evolves to Full-Service Design-Build Capabilities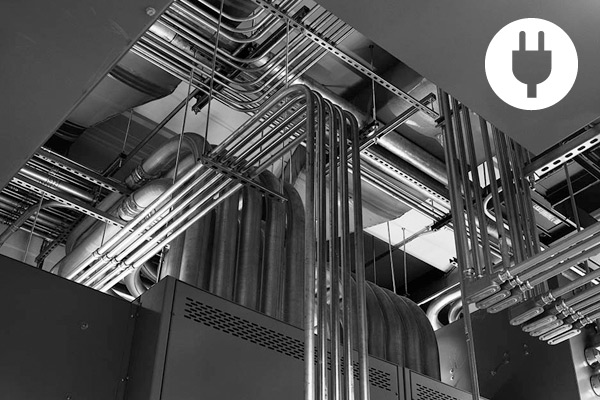 07.12.2016
In the 1990s, Baker Group employed only a few electricians who supported HVAC installations. It wasn't long before clients began requesting Baker Group to handle their other electrical needs. Baker Group is now one of the region's largest, most comprehensive electrical contractors.
From simple service calls to complete electrical design-build projects, commercial, industrial and institutional clients now count on Baker Group for electrical planning and execution of HVAC, fire alarm, security and controls systems. The electrical business unit is also a registered lightning protection contractor and collaborates with Baker Group's mechanical and plumbing teams to provide turnkey, highly efficient Mechanical-Electrical-Plumbing (MEP) systems.
Among many notable electrical business unit projects currently underway is the Quad City International Airport, where Baker Group is upgrading and expanding the airport's access control system and security technology systems. Phase I of this highly complex and sophisticated installation is nearing completion.
"We haven't yet found a project that is too big," says Mark Ohlinger, a project manager with Baker Group, adding that smaller projects also comprise a significant portion of the electrical business unit's projects.
Providing these comprehensive, high-quality design-build services is a team of 85 electricians and voice and data technicians.

"We continue to grow. We are already one of the five largest electrical contractors based in central Iowa. Baker Group's brand promise of 'Absolute Reliability' applies to all of our services," says Ohlinger.
About Baker Group
Founded in 1963 and with more than 500 employees across Iowa, Baker Group is the Midwest's premier full-service specialty contractor providing mechanical, sheet metal, electrical, building automation, process automation, security systems, fire alarm systems, parking/revenue controls and 24/7/365 service.
Best Mechanical Contractor 2021