Baker Group Underscores Safety-first Commitment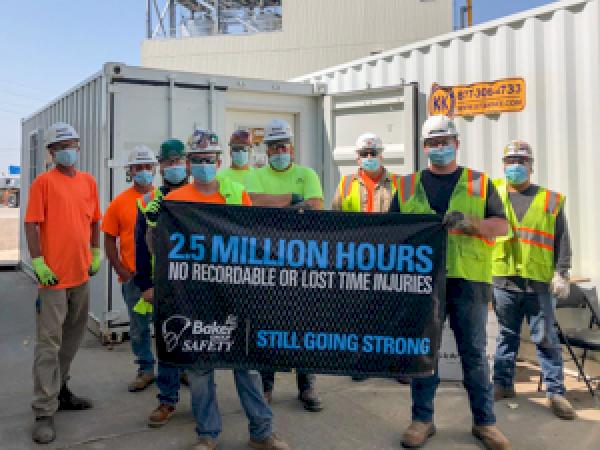 10.09.2020
Baker Group, Iowa's premier commercial and industrial, mechanical, electrical, plumbing and automation firm, announced today that they reached a remarkable safety milestone. The company surpassed 2.5 million – yes, million – hours worked with no recordable or lost time injuries.
"The successes of our employees and our projects are greatly dependent on doing work safely," says BJ Baker, Chairman and CEO. "It's a cornerstone of Baker Group culture."
This milestone reflects both the high safety standards set by the company and its commitment to its clients, employees, and the industries with which it connects
Earlier this month the Sheet Metal and Air Conditioning Contractors' National Association (SMACNA) recognized Baker Group with two prestigious national awards for 2020. These included the Zero Injury Award and the Safety Excellence Award for the lowest injury/illness rate among association participants in its highest category (over 500,000 hours of operation).
"We focus on achieving the highest levels of safe job performance as part of our planning as well as our field team operations," notes Tracy Haus, long-time Director of Safety. "We roll it into all levels of communication, education and follow-through."
About Baker Group
Baker Group is a commercial and industrial specialty contractor based in Ankeny, Iowa. With over 700 employees, Baker Group is the Midwest's premier full-service specialty contractor providing mechanical, industrial, sheet metal, electrical, building automation, process automation, security systems, fire alarm systems, parking/revenue controls and 24/7/365 service. For more information, call 855.262.4000 or visit www.thebakergroup.com.
Best Mechanical Contractor 2020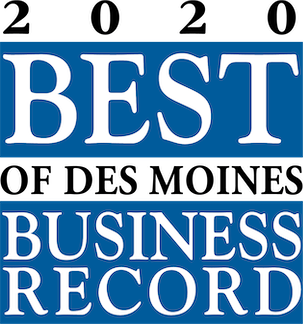 Baker Group was awarded the Des Moines Business Record's Best Mechanical Contractor for 2020!
Runner-up Best Electrical Contractor 2020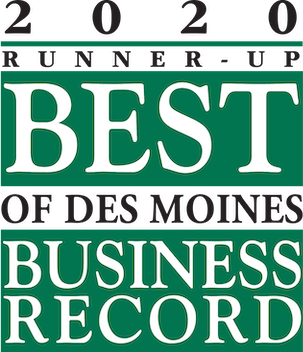 For the third year Baker Group is runner-up for Best Electrical Contractor, and for the first time we were recognized as runner-up for several other categories.
Runner-Up Best Electrical Contractor, Best Large Company with a Bright Future, Best Engineering, Security Company