Brad Smith Builds on His Education and Advances Our Technology Use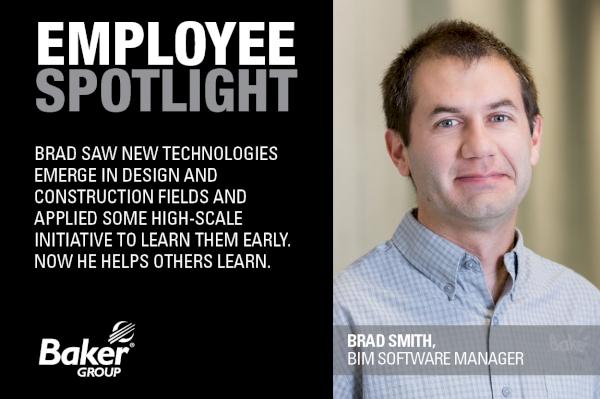 10.15.2020
Becoming and remaining a leader in most any industry requires having the right people and talents in the right positions. Baker Group has done exactly that with Brad Smith, BIM Software Manager, and the only Professional Certified Iowan in both Revit Electrical Building Systems and Revit Mechanical Building Systems.  
Certification is earned through testing by Autodesk, the developer of Revit, which brings innovative software programs across a multitude of construction industries, i.e. in architecture and civil, structural, mechanical and electrical work. Early products included AutoCAD, a standard in 2D modeling.
Revit moves among many disciplines in the 3D realm. "By operating in a 3D and visualization mode, we are commandeering different levels of design and detailing, moving from concept to design, fabrication to installation," says Smith. His skills and certifications began at levels moving projects past conception into design and installation.
"We are able to coordinate the required materials for the project and then send that information into our Advanced Manufacturing Facility, where we fabricate the system in a controlled environment and send it directly to the project site for installation." Revit allows Baker Group to walk clients digitally through their projects at all stages, pointing out any potential trouble spots, answering owner questions and resolving pre-construction conflicts prior to them becoming on-site issues.
Smith's qualifications give Baker Group a decided edge when preparing proposals to clients. It's one thing to say you are able to do something. Smith's certifications allow the company to demonstrate it across multiple disciplines.  
An amazing part to Smith's background story is how much effort he put into learning technologies driven entirely by interest and dedication to seeing what could be done. Virtual technologies continue to advance and so does Smith.
The electrical trade shaped him. He earned his Associates of Applied Science degree from NW Iowa Community College in Commercial and Industrial Wiring. He also held an Iowa Master Electrical license for 20 years.
"In the trade school, you study the National Electrical Code daily for two years. They didn't teach AutoCAD or Revit," Smith says.  AutoCAD and Revit were hands-on self-taught skills after he took an Electrical Engineering Design position in Arkansas almost 20 years ago. Now he teaches the new technologies to teams of engineers and detailers.
Smith explains how BIM360, also an Autodesk platform, is a cornerstone of improved project handling in the future. On that platform, work is done on the cloud enabling real-time coordination between architects, structural engineers and all aspects of design-build. Baker Group has been an early adaptor of the technology.  "We're working to get rid of the paper trail and embracing technology."
About Baker Group
Founded in 1963 and with more than 700 employees across Iowa, Baker Group is the Midwest's premier full-service specialty contractor providing mechanical, sheet metal, electrical, compressed air, building automation, process automation, security systems, fire alarm systems, parking/revenue controls and 24/7/365 service. For more information, call 855.262.4000 or visit https://www.thebakergroup.com/.
Best Mechanical Contractor 2020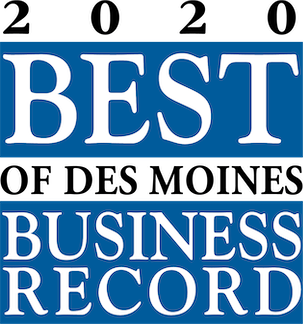 Baker Group was awarded the Des Moines Business Record's Best Mechanical Contractor for 2020!
Runner-up Best Electrical Contractor 2020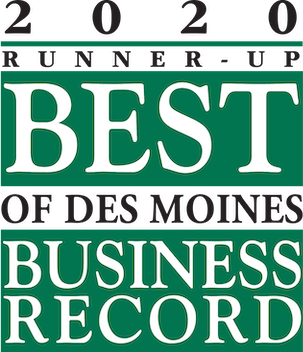 For the third year Baker Group is runner-up for Best Electrical Contractor, and for the first time we were recognized as runner-up for several other categories.
Runner-Up Best Electrical Contractor, Best Large Company with a Bright Future, Best Engineering, Security Company